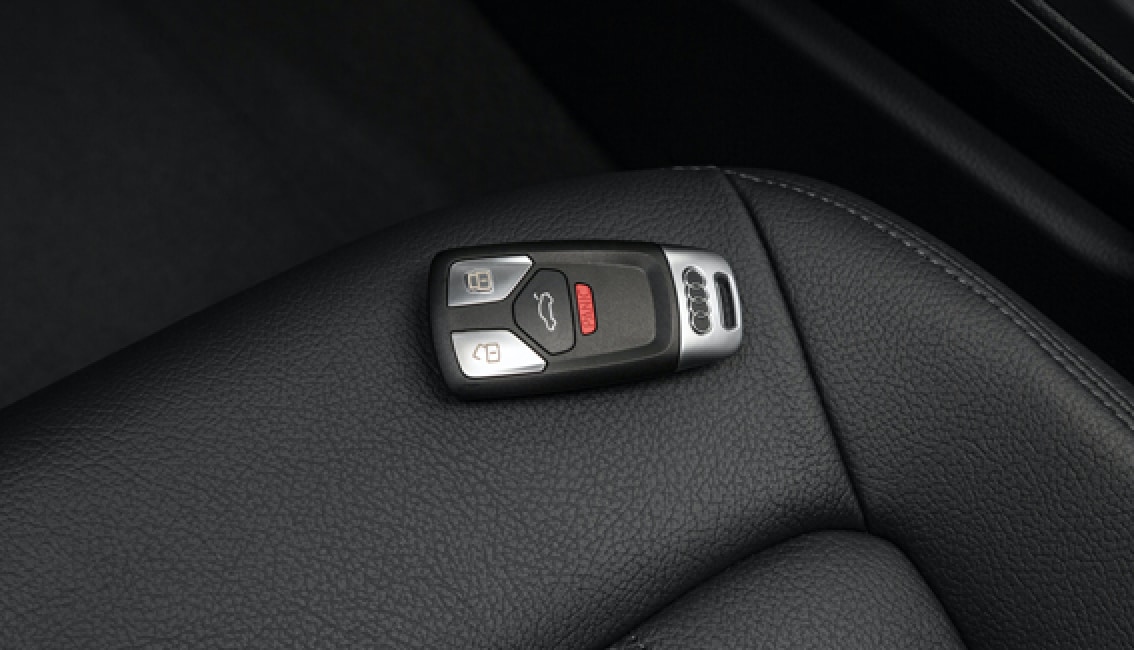 We truly want your parts & service experience at Audi Albuquerque to be the best it can be!
Keys present a challenge for us because of the high risk of vehicle theft. Because of that, we have strict rules we must adhere to for your protection and for ours as well.
Audi keys are only cut by secure personnel at Audi of America, not here at Audi Albuquerque. The delivery time on keys is 1-4 days.
Keys are cut specifically for your vehicle and have a chip imbedded in them that will only allow them to start your car after security programming has been performed by our one of our trained technicians.
Replacement keys require the chip (and any existing keys you still have) to be re-programmed to start your car.
Prerequisites for ordering keys:
You must be the legal owner of the vehicle.
You must be present at our store when you place order.
You must have a valid & current driver's license.
You must have a valid & current registration.
You, your driver's license, registration and 17 digit vehicle ID number must all match.
You must pre-pay for the key at time of order.
You must pick up your replacement key in person.

If you are not the owner of the vehicle, the owner will be responsible for following the terms listed above.
If your registration is locked in your car, please go to the DMV and they will re-issue you a new one.

For businesses such as new or used car dealers, vehicle auctions or leasing firms, you need the following:
Valid driver's license and proof you are a current employee /owner.
Title that is signed & notarized or restricted power of attorney or vehicle installment contract security agreement, note & disclosure statement or a valid title in your business name.


We are unable to order keys for repossession purposes.

Pricing for keys and labor for programming varies by model & year. Please call us anytime for a quote.

We strongly recommend you have at least one spare key for your car! It could save you time and money down the road if your key turns up missing.




Thank you for your patience & understanding! Please contact Audi Albuquerque at 1.888.441.1075 for further details or by

clicking here

.